Please fill out our Order form below - when you have completed the form and entered your email address and Phone number Click on the submit button. We will receive the form via the Internet and confirm receipt by email, we will also confirm the total price and the appropriate courier fee and email the information back to you with details for banking the correct amount payable into our Bank Account
All Retail prices shown on our online store Pricelist include GST. Packaging and freight are extra to the prices shown.
Payments
Payment is accepted by Cash, Cheque, or alternatively by bank transfer to our account.
Goods will not be packaged or dispatched until payment has cleared.
Please note a bank transfer will not appear in our account until the next working day. Cheques may take up to 3 days to clear.

If you wish to order online and pickup from our Store, please indicate to us in the comments box above and you will then be able to pay for your products with your Eftpos, Debit or Credit Card. We also accept Bartercard instore.

GADGETS NZ LTD Order form -
You can use this if you DO NOT want to process a sale thru TradeMe or you are ordering an item from our Catagory Price List

Available as INSTORE PAYMENT ONLY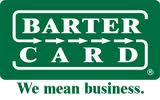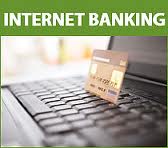 Internet Bank Transfer
If payment is by Bartercard you have 2 options

1. Place your order here, pick up from the store and make the full payment then.

2. Place your order here and in the COMMENTS BOX place your Bartercard details and we can manually perform a Bartercard transaction thru our Eftpos equipment.

You MUST supply the 16 digit Bartercard Number, the Name on the Bartercard and the 4 digit Expiry Date.
This page has been visited 2855 times!