Customer Product Rating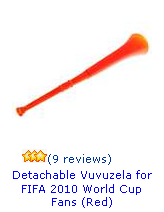 $25.00
Gadgetsnz SKU 1427131


Customer Product Rating
for ALL Sports fans young and old

National Football/Soccer Team Plastic Bracelet/Wrist Strap
Lightweight
- Materials: plastic and cloth
- A good addition to your collection, a must have for soccer fans
Dimensions: 2.4 in x 2.4 in x 0.51 in (6.1 cm x 6.1 cm x 1.3 cm)
Weight: 0.21 oz (6 g)
Italy, Chelsea, Brazil, Man United, Spain, Arsenal, England, Inter Milan
Customer Product Rating


$9.99

Gadgetsnz SKU 1348391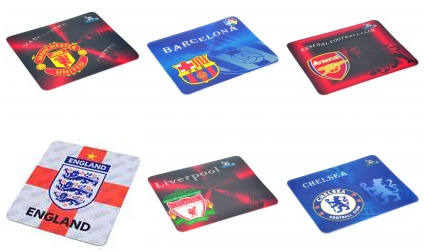 Football/Soccer Team Mouse Pad
Colors: VARIOUS TO SUIT YOUR FAVOURITE TEAM
- Material: Rubber
- Anti-skid base for perfect positioning control of the mouse cursor
Dimensions: 8.27 in x 7.09 in x 0.12 in (21.0 cm x 18.0 cm x 0.3 cm) some may be Dimensions: 8.27 in x 7.09 in x 0.08 in (21 cm x 18 cm x 0.2 cm)
Weight: 1.94 oz (55 g) : Weight 0.88 oz (25 g)
Liverpool, Real Madrid, Arsenal, Barcelona, Man United, Chelsea, England
Please state club name when your order - order multiple Mouse Pads to save on freight. Order 6 or more and get free freight.


Customer Product Rating


$19.95
Gadgetsnz SKU 1901521
Customer Product Rating


Game Fishing Gimbal Belt
Rugged and tough waist belt with metal mounting parts
- Perfect for fishing on boats
- Adjustable waist size / tightness
Item: Game Fishing Gimbal Belt
Dimensions: 56.69 in x 5.91 in x 3.74 in
Weight: 22.15 oz
Salt Water Fishing Waist Rod Mount Belt is of the best quality in materials used and very highly finished and is better than expected.Will take the weight of my fishing rod when reeling in the fishing line no problems.
The inside diameter of the protruding holder is 33mm.So it would take fishing rods with 33mm. or less
$149.99
Gadgetsnz SKU 1103221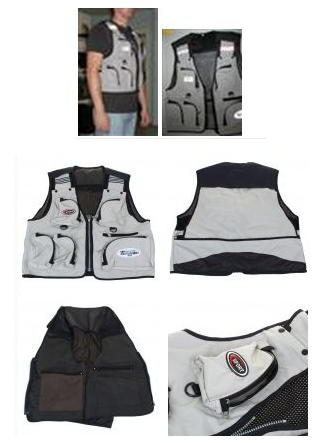 Customer Product Rating
NOT YET Rated
Outdoor Hiking/Fishing/ Vest
Supplex + mesh material
- Breathable mesh construction, comfortable to wear
- Length: 57cm
- Waistline: 108cm
- Multi-pockets can hold almost everything you need for outdoor hiking, fishing
Item: Outdoor Hiking/Fishing/ Vest
Dimensions: 22.83 in x 21.65 in x 0.00 in (58.0 cm x 55.0 cm x 0.0 cm)
Weight: 9.88 oz (280 g)
Very nice vest in good quality. Multiple outer pocckets and inner pocket. It is possible to zip off the back part so you only have the mesh on the back. For the price a really good qualilty.
-8 pockets (6 outside, 2 inside) for all the bits and pieces.
- very useful for a fisherman, a Hiker, etc.
-Very light.
$89.99
Gadgetsnz SKU 1539771